The wine and farming industries are committed to taking up the challenge of environmental and social transition.
Guiding the sector in this approach with a certification monitoring tool was a clear choice for G2V.
Certiweb was initially developed based on the company's on-the-ground expertise in supporting wine-makers in vineyard work and harvesting and then extended to certification support.

A technical team develops and continuously improves CERTIWEB
The team responds both to user expectations and changes in standards and specifications.
.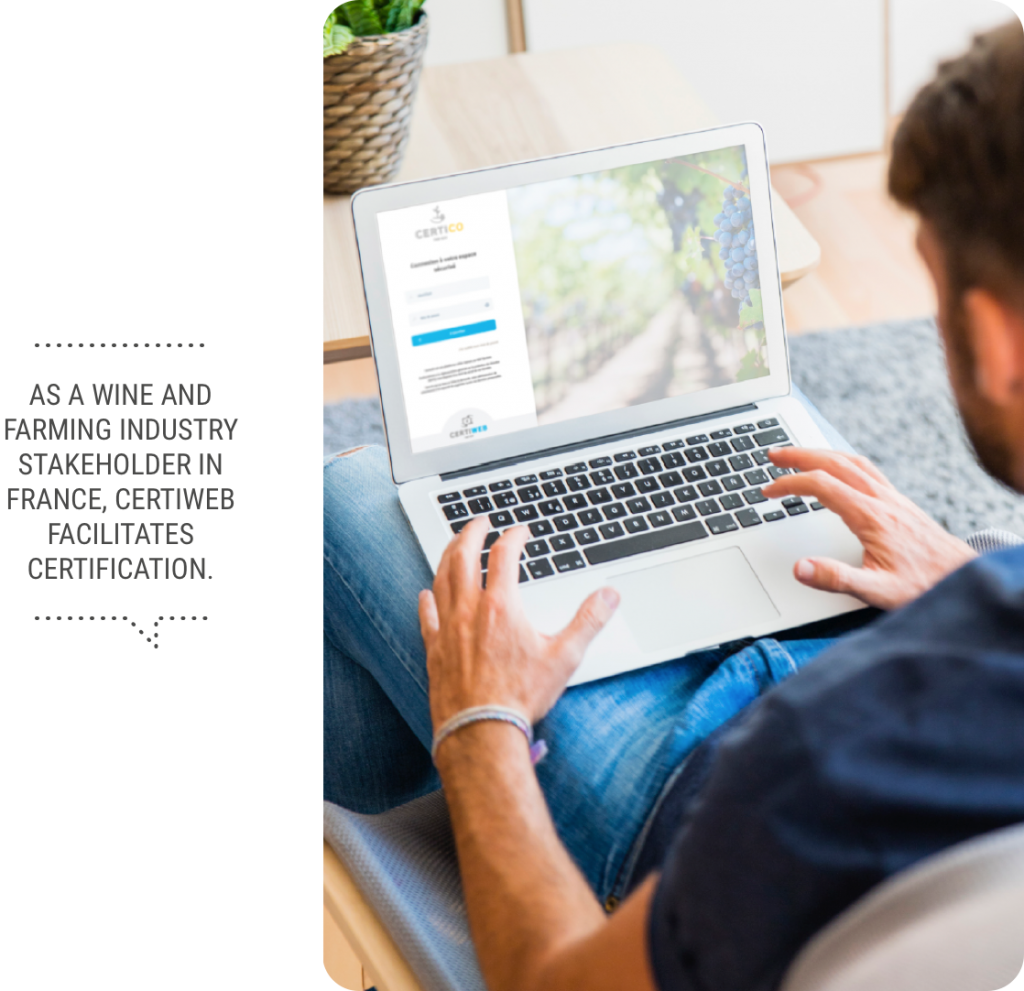 Certiweb is a certification support tool. It is intended for all collective structures and individuals in the farming and wine industries.
Developed by G2V, Certiweb simply and flexibly responds to your needs.
It is a standardised data collection tool accessible to everyone which supports you in obtaining environmental certification every step of the way.
Flexible, it adapts to your technical base and your management wishes.
As a wine and farming industry stakeholder in France, Certiweb facilitates certification.

Simplify, secure, support
Thank you for your interest in G2V Services.
If you would like more information on our offers and solutions, please contact us!
Our team will get back to you quickly.